My Deep Dish Pizza Attempts
I am a huge fan of pizza, while it may not be my all time favorite, deep dish pizza is definitely in my top 3. A few years ago I decided to take the plunge and attempted to make a deep dish pizza. I found this recipe, Giordano's Famous Stuffed Deep Dish Pizza - The Food Hacker and bought all of the necessary ingredients. I really liked how the author made several attempts in order to get it as close to the original Giordano's pizza as possible.
On my first attempt I really leaned into the recommendation to use fresh mozzarella and paid the price. Even though everything was going as planned from the outside, the inside was a mess because the fresh cheese was too wet. I took the pizza pan out of the oven and immediately spilled hot water onto the countertop. After slicing it up I found that the crust was soggy and while I was able to nibble on parts of it, most of it ended up in the garbage.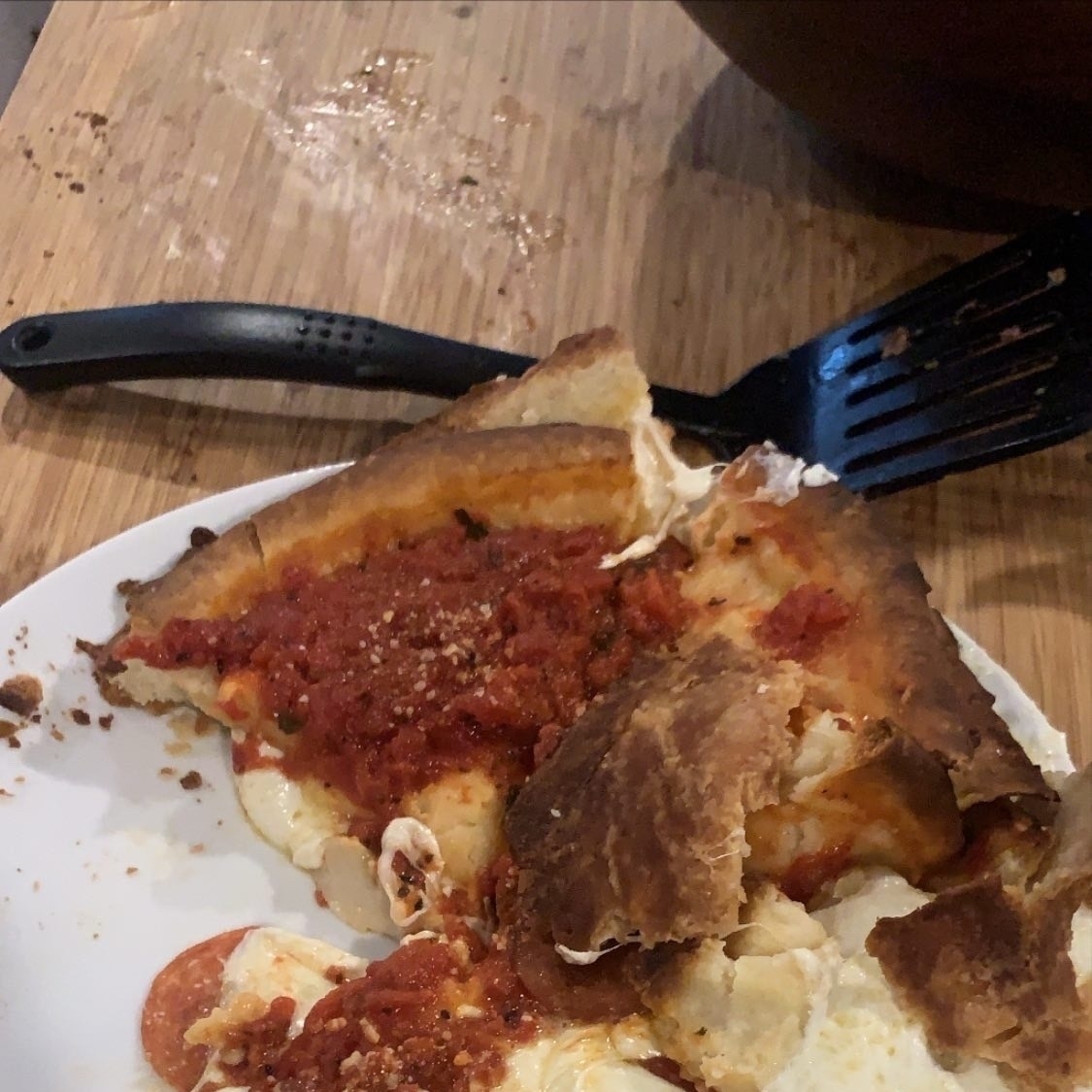 The second attempt went much better because I used shredded mozzarella cheese that was still fresh, but not quite as fresh. The crust stayed crispy and the middle of the pizza wasn't water logged this time. The only downside of the recipe is you really have to plan ahead since it is recommended to let the dough rise in the refrigerator for one to two days. I think next time I will give the Official Giordano's recipe a try because it doesn't require the extra day.